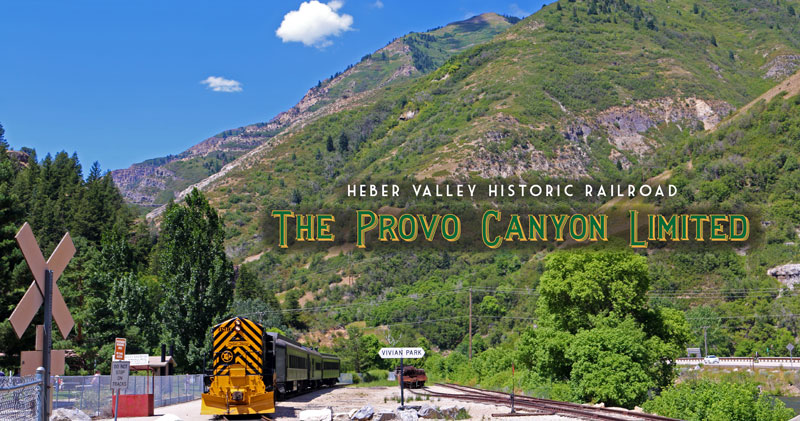 Provo Canyon Limited
Climb aboard the Heber Valley Railroad for breathtaking views of Mt. Timpanogos and the dramatic, glacier-carved landscape of the Provo Canyon.

The Provo Canyon Limited departs from the Heber Valley Railroad Station in Heber City, Utah (450 South 600 West), winds around the shores of Deer Creek Reservoir, and then travels along the banks of the beautiful Provo River to Vivian Park. The twenty-minute layover at the park, gives passengers an opportunity to stretch their legs at the beautiful riverside park. Returning to the Heber Depot is just over an hour train ride. One-way tickets from the Heber depot to Vivian Park are available. Please call the ticket office for details.

For now masks are a part of the Provo Canyon Limited (but this is expected to end on April 10th). All passengers and visitors to the depot are required to wear masks. Please bring one with you.